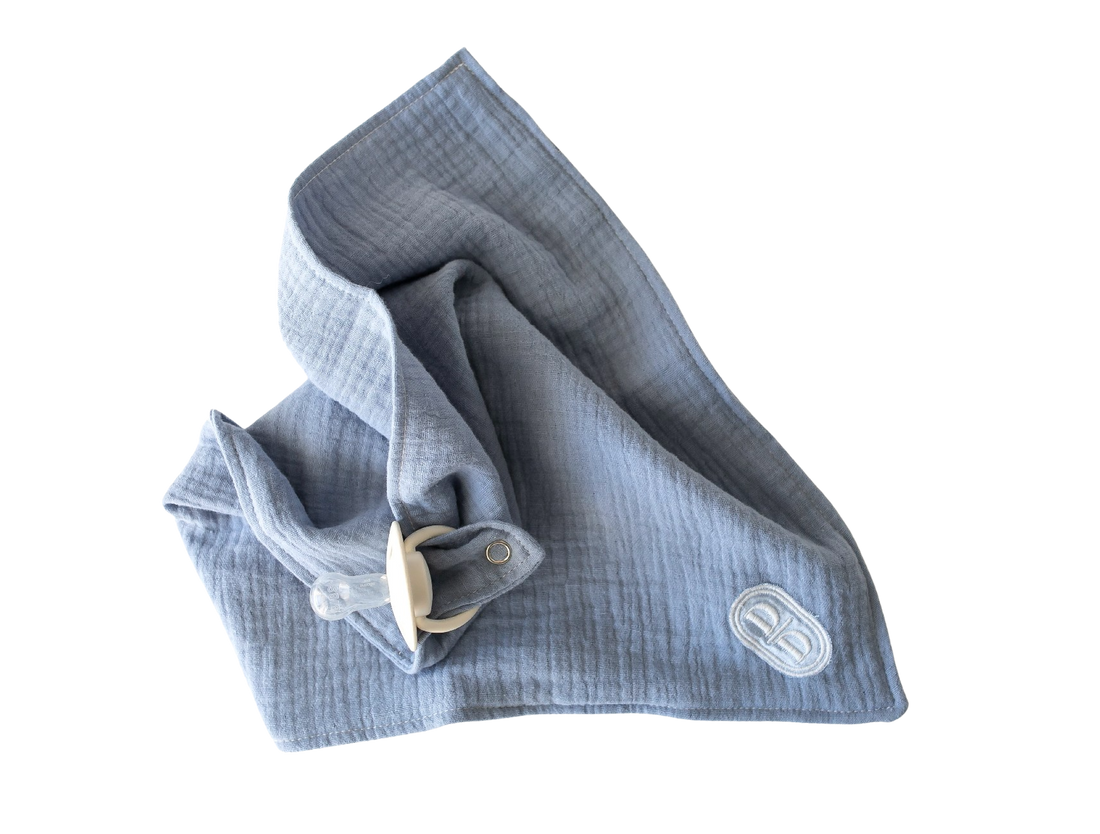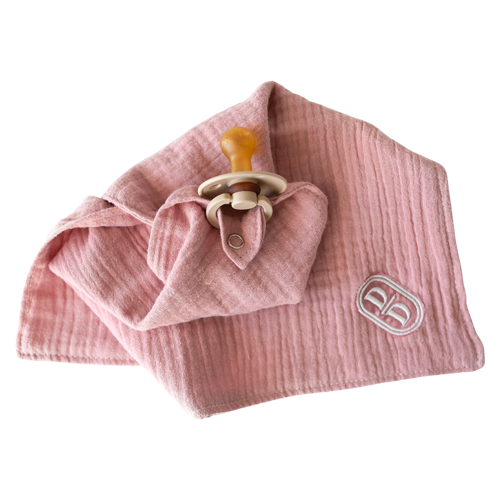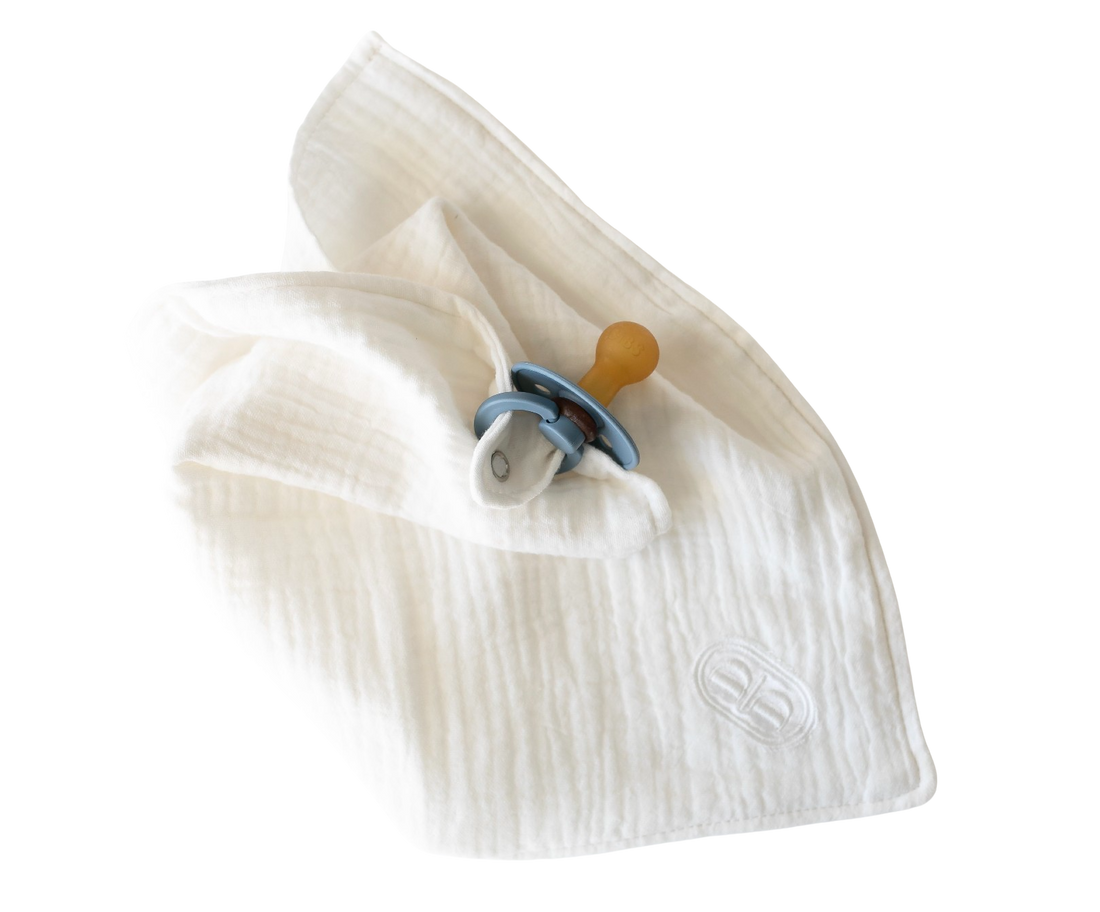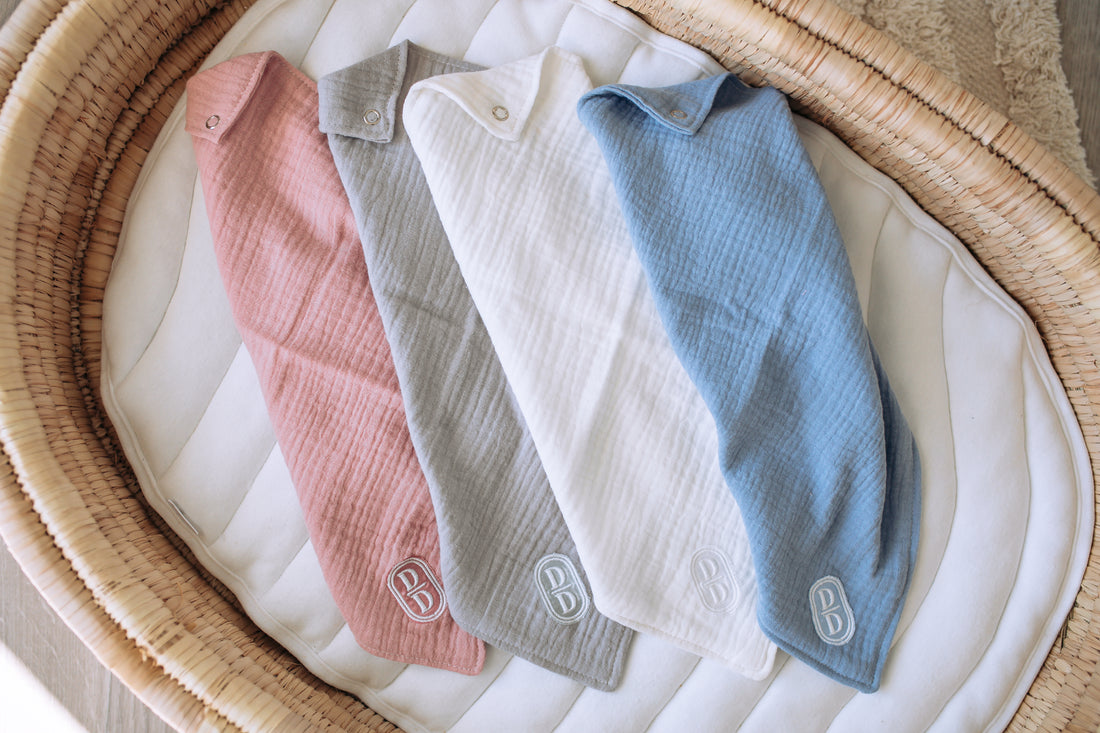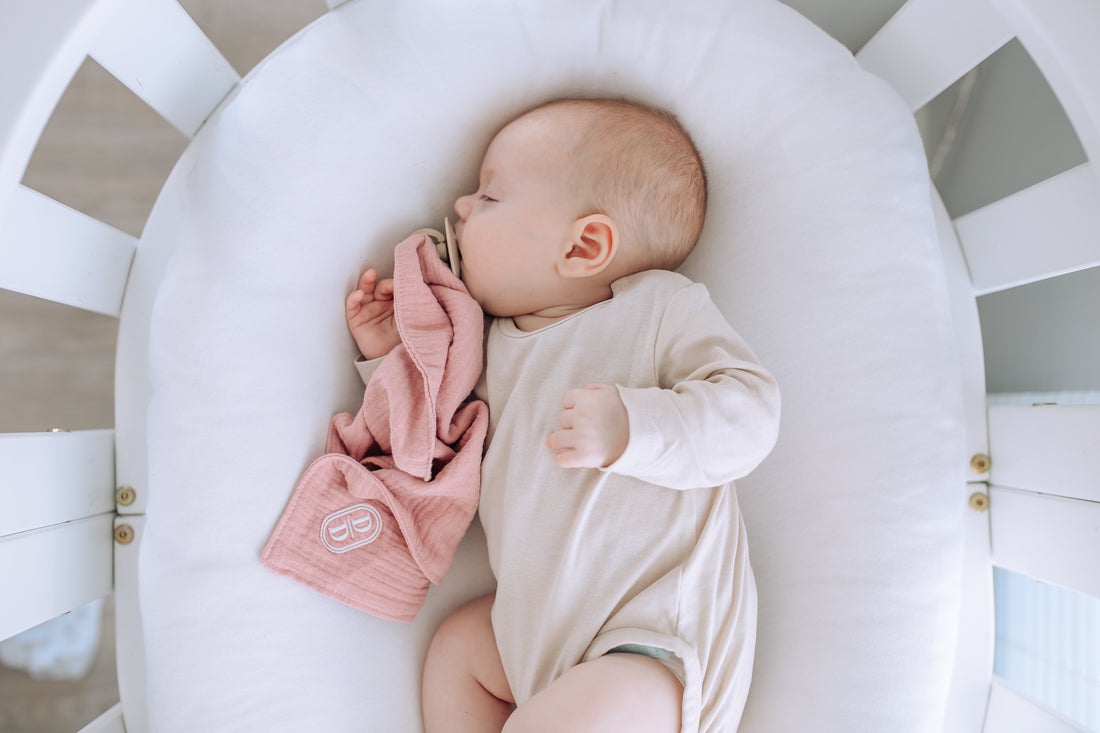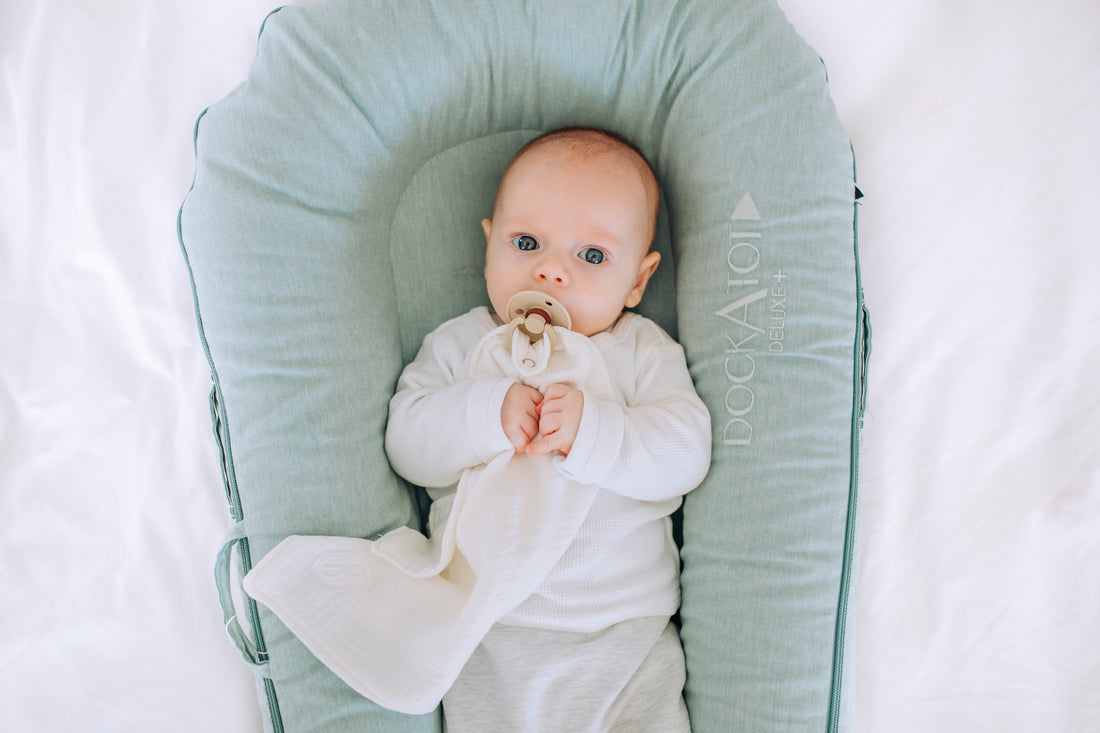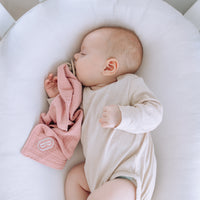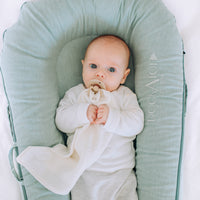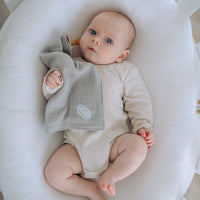 This soft, breathable muslin Dream Dudu, is ideal for your little one's sleep space.
Introducing a comforter from 4 months old is a useful and effective sleep tool, to aid and assist with allowing your little one to feel safe within their sleep environment. By using a comforter, it acts as a sleep cue, allowing your little one to know it is time to sleep. 

The Dream Dudu has a pacifier clip which will ensure your little one is able to find their pacifier through a nap and night sleep. 
Available in luxurious pink, blue, white, grey and patterned.
Size: 
30cm X 30cm